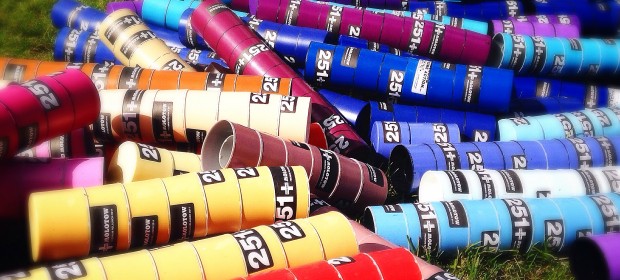 So this post will be in English – as we get so many visits from all over the world during Roskilde Festival.
Every year for the past 5 years we have been sharing all the amazing art that is also a great part of the Roskilde Festival. When we started out the social media was only just starting to become social for reals and sharing has become so much easier nowadays.
And again this year we are at the festival reporting live from the very avtive and pretty amazing artscene down here. You'll find videos, photos and text here on the blog, but don't forget to follow us on Instagram, for those quick artfixes in between concerts.
Instagram is perfect for sharing hidden treasures around the festival. So what we're saying is if you find some great festival art around here please share with us by @streetheartcph and feel free to use the #rfstreetheart as much as you like. Share the love for the art of the streets now taking the Roskilde Festival to new and even higher levels of awesomeness (is that even a word?)
See you out there<3