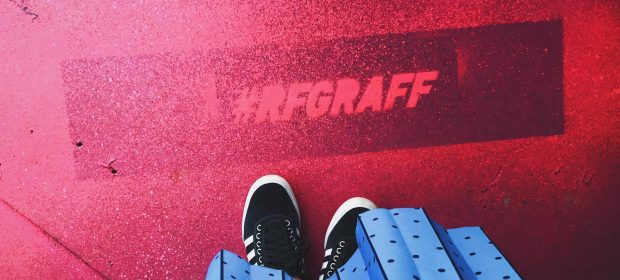 On Sunday we checked in at Roskilde Festival once again and I love how it always feels like we're coming home. Those green fields of grass, the smell of piss and aerosols mixed – home is where the streetheart is!
Of course If you follow us on Instagram – You've allready seen some of the posts we've done from the festival the last couple of days. But we have lots of pics to share so we'll be posting tGo follow: @streetheartcph.
It's our 9th time at the Roskilde festival since we started Streetheart back in 2009. Through the years we've had different gigs at the festival, working with events, doing workshops and reporting as media.
Here's a few snaps of the work in progress at the festival grounds from our first day. We had the kids and our DOG with us and explored the grounds together.