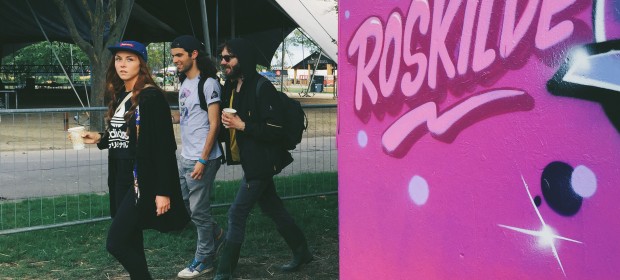 You know we can't stay away from you…
(also we're back in our  international "I speak English mode" – as we are every year for the festival – where we get readers from all over the world who tune in to see what's goin on in the arts department of this yesr Roskilde Festival.
For the last seven years Streetheart has been reporting live from our most favorite festival and while we're suckers for that special orange feeling and all the amazing music experiences to be lived, you know our hearts beat for the art that makes for the most magnificent backdrop for a week of freedom, fun and festival.
So while you go party and meet the next love of your life we'll be looking for more action in the arts department today.
Have a good day and enjoy the rain – because up next is SUMMERTIME!
Here are some snaps from yesterday when we arrived at the festival.
Oh and hey in case you din't know – we're on Instagram too!